This is the Course Description
This is the heart of your course landing page, and is the main section you'll use to tell your students why this is the perfect course for them. You can use video, text, and images here, and if you know what you're doing, you can use custom HTML and CSS to make things look great.
Typical things to add to this section include:
An overview of what to expect with the course
How students will benefit from taking the course
Testimonials of happy customers
Answers to Frequently Asked Questions
Useful Resources
To help get you started, here are a few of our community's favorite resources:
How to Choose A Fail-Proof Course Topic
How To Create A Sales Page For Your Online Course
Best Equipment and Software For Creating Online Courses
Need Help? Hire an Expert!
Since this is the page will likely be the most important step in convincing students to sign up to your course, you'll want to make sure you do a great job here. If you're looking for help taking your design and marketing to the next level, be sure to checkout the Thinkific Experts Marketplace, where you can find experts to help you with Content, Marketing, Setup, Design and more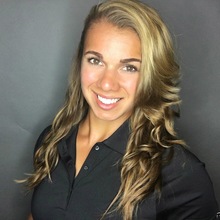 Owner and Creator
Rachel Balkovec
Rachel has been creating, reading and improving resumes and cover letters for over 10 years.  She has been a part of hiring over 20 staff members in the field of strength and conditioning and therefore has a wealth of experience in reviewing professional materials and identifying what really stands out in the crowd.
2

Set Up a Studio in Your Own Home and Take Your Headshot!

The Importance of Lighting

3

Possible Equipment Considerations

4

Getting a 40% Discount on VHA
Use your Call To Action description to encourage students to sign up for your course
You may also be interested in...